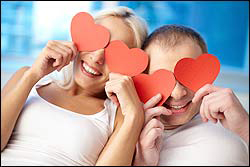 It looks like we are going to have an early spring this year...

Wiarton Willie did not see his shadow! Don't get too excited - February is usually the coldest month. Despite the chilly temperatures, February can be a great month! With Valentine's Day and Family Day happening this month, you'll have plenty of opportunities to spend time with those you care about most. March break is also just around the corner, and that means spring is soon to follow!
March Break Appointments Available!
With March break right around the corner, now is a good time to book an appointment for the kids. We tend to fill up early, so book soon to avoid the rush!
Until next month, stay warm and keep smiling,

Dr. Kapoor and the Trafalgar Village Dental Team